Our workshop is daily working on different refurbishments of parts for DEUTZ/MWM engines.
Today we show you the main steps to carry out an engine Overhaul on any DEUTZ/MWM engine in «RS Motor» (TBG616V8, TBG616V12, TBG616V16, TBG620V12, TBG620V16, TBG620V20, TBG632V12, TBG632V16, TCG2016V8, TCG2016V12, TCG2016V16, TCG2020V12, TCG2020V16, TCG2020V20, TCG2032V12 and TCG2032V16).
First step: Disassembly of parts until we leave the block completely naked
During disassembly, we separate the parts which will be refurbished from the ones which will be renewed.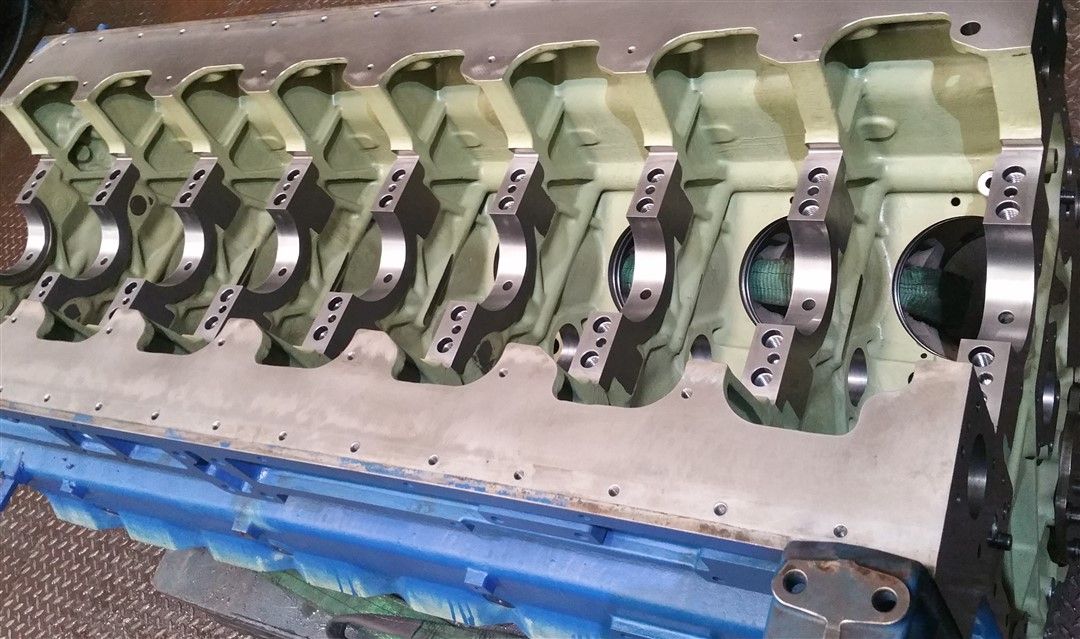 Second step: Cleaning of parts
This process is adapted for each part. For example, we use different cleaning methods depending on the part (Ultrasonic cleaning machine, pressurized water, sandblast, cleaning with specific detergents, and other special cleaning methods).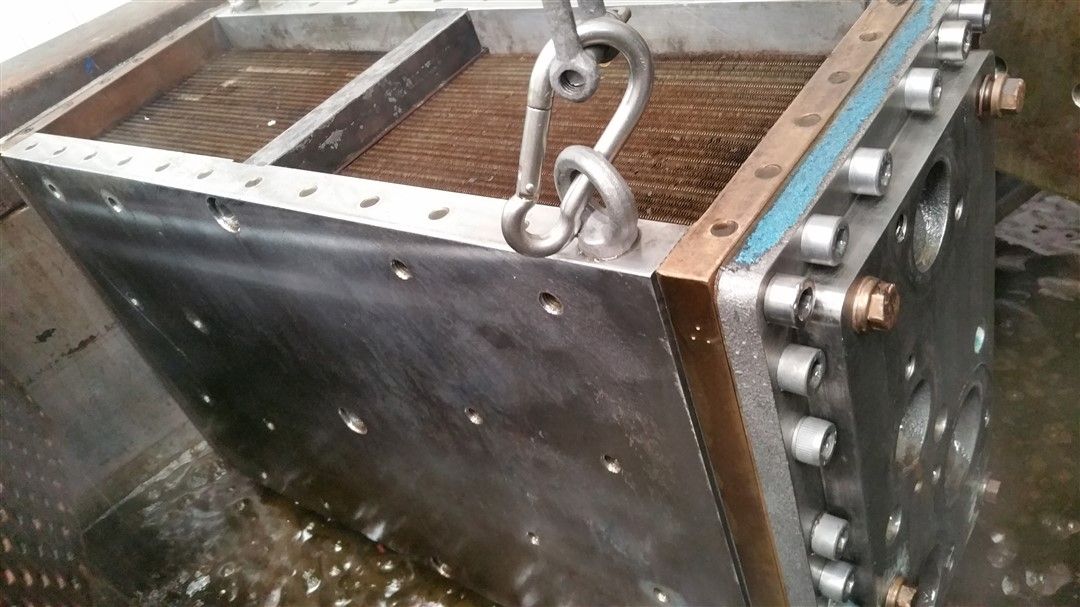 Third step: Checking of each part
All parts are subjected to a rigorous exam and they are tested under strict criteria. So all of them are analyzed visually, mechanically and electronically (if necessary). One of the most used test is the hydraulic one.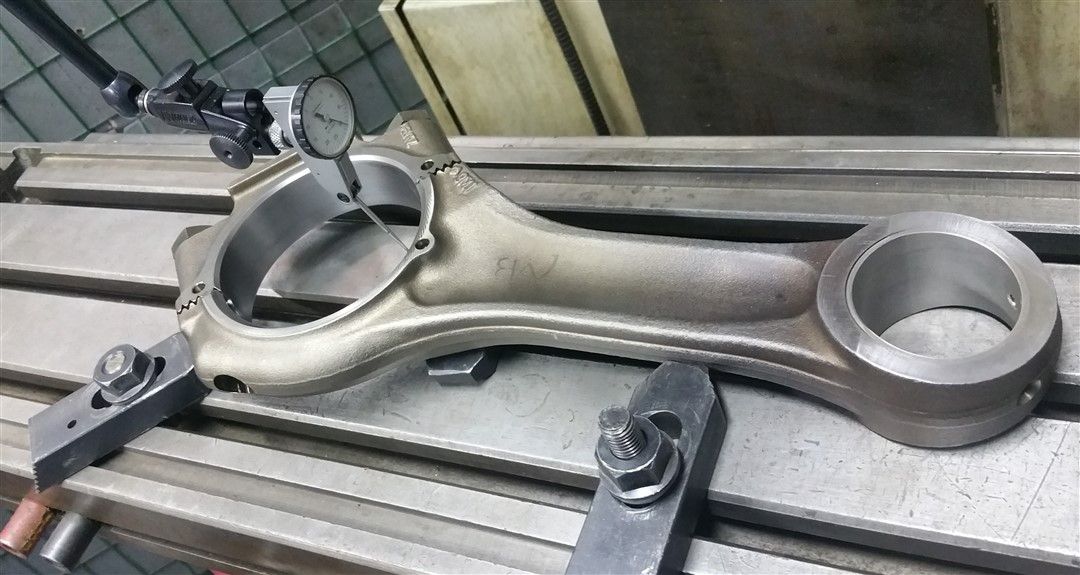 Fourth step: The refurbishment
This step is divided in many small phases. Each part is disassembled, cleaned, checked, and assembled again with new gaskets, seals, nuts, bolts, and other elements. Then they are submitted to various tests in order to guarantee that they accomplish our quality control.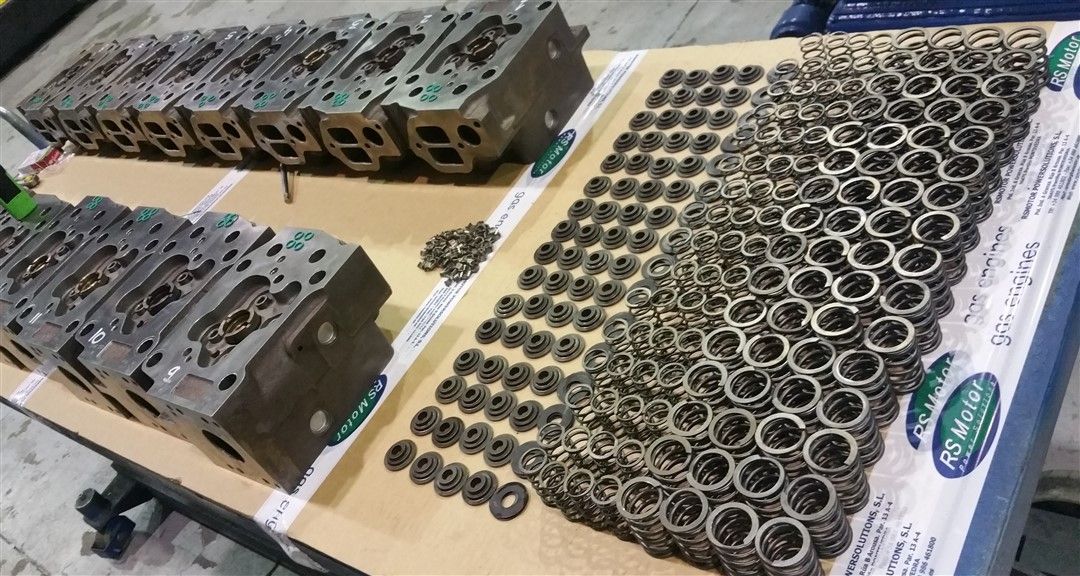 Fifth step: The mounting process/ installation of parts
Both new parts and refurbished parts are installed on the engine. During this, we are always checking that everything fits. In this step, RS Motor assembles each piece following the criteria of the engine manufacturer.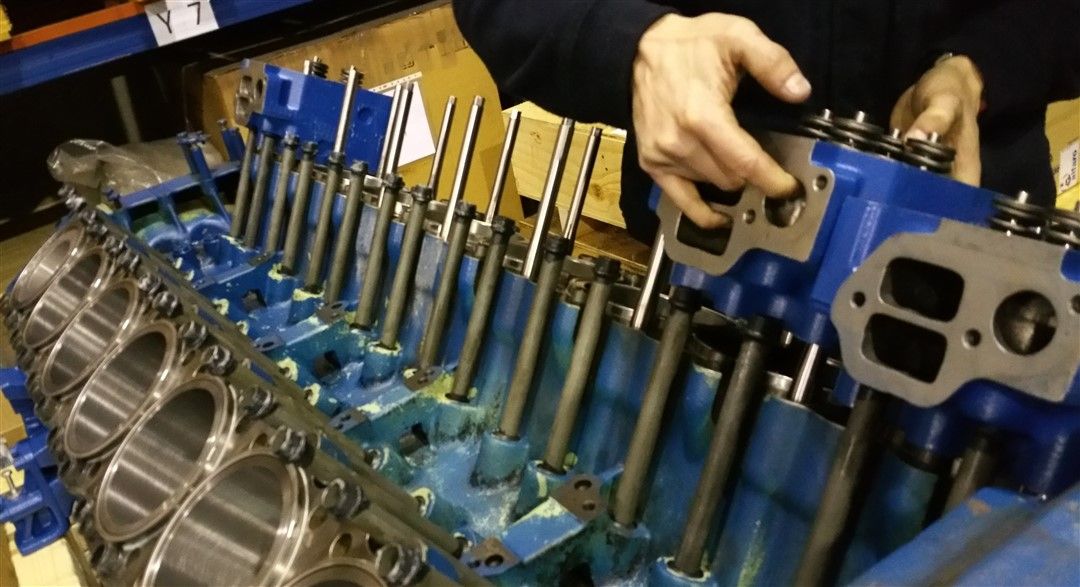 Sixth and final step: Final checking and preparation for shipment
Once the engine is completely mounted, we perform a last strict essay and also we make a last visual checking before preparing everything for the shipment to the customer's power plant.