At RS Motor we not only carry out Deutz Mwm engine overhaul (which also includes the sale of spare parts for Deutz-Mwm and the maintenance of Deutz Mwn engines), Jenbaher gas engine overhaul or engine maintenance service, we are also a trusted distributor and an authorised centre for the supply, installation and repair of Europa governor actuators, bringing our own knowledge and experience to the table.
We are an authorised distributor where we offer mechanical regulators, electrical regulators, generator controls, all types of spare parts and technical overhaul and reconditioning service. Year after year we repair these types of regulators for our customers, which again makes our reference and experience extensive towards this equipment.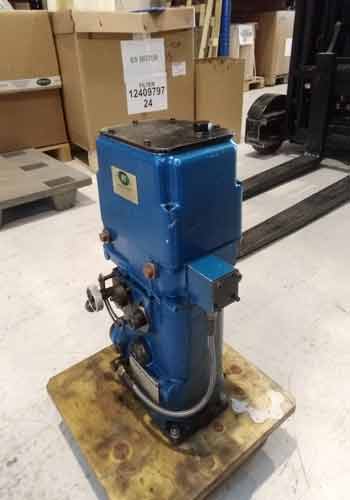 Regulators Europe is one of the world leaders in control and monitoring solutions. From mechanical and electronic controllers to monitoring and control systems for industrial, traction and marine propulsion applications. Engine manufacturers all over the world rely on hydraulic controllers from REGULATEURS EUROPA, whenever they need an optimal, stable and reliable solution for specific applications such as marine propulsion gensets, diesel, gas or dual-fuel mode.
We consider ourselves specialists and partners in the development of control and drive technology in the field of engine management as well as in the engine overhaul and reconditionig of industrial engines. We support our customers with customised solutions to reduce emissions and increase efficiency. As a supplier with know-how in control and drive technology, we develop the best solutions for climate-neutral controls and drives for our customers as our contribution to the preservation of our planet.
If your engine is fitted with a Europa Controller actuator, we can help you here. RS Motor being a distributor and thanks to this collaboration, RS Motor's experience with this brand of products is well known to many.
Below is a list of original parts that we offer as an official supplier of the company Regulateurs Europa:
Control panels.
Actuators.
Governors.

Hydraulics.
Electrohydraulics.

Marine engine controls.
Modernisation and upgrades.
Test equipment.
Governors.
Consumable parts.

Seals
O-ring
Connectors.
Plugs and sockets
Each model and type of motor has an associated actuator model. For example, at RS Motor the best-selling actuators, which are usually in stock and on which we carry out the most complete repairs, are the following:
Hydraulic actuators.

2221-1G hydraulic actuators.
Hydraulic actuators 2231-1GH.
Hydraulic actuators 2231-1GL
Hydraulic actuators 2800-1G
Hydraulic Actuators 2800
2222-3G Hydraulic Actuators
Hydraulic Actuators 2232-3G
Hydraulic Actuators 2233-1G

– Hydraulic governors

RE 20100 Hydraulic Actuators
RE 1800-3G hydraulic actuators
RE 1500-3G hydraulic actuators
RE 1115-4G hydraulic actuators
RE 1102-4G hydraulic actuators
It should be noted that Regulateurs Europa only uses original spare parts for any maintenance and repair of the regulator, as well as the best testing equipment to guarantee the best results. Every year, dozens of our customers' regulators are repaired, which makes us a competitive and efficient company with great solutions.
In case you need a new Europa governor actuator or repair your current one, contact the RS Motor team, with our technical-commercial support we will give you an almost immediate response offering you a solution to your needs, or in case you need a spare part for your current Europa governor apart from spare parts for Deutz-Mwm, we will not hesitate to advise you in the best possible way, our close and professional treatment makes us different.
After getting to know our treatment and service as an official supplier of Regulateurs Europa actuators, RS Motor is your best option. Hundreds of customers already trust us, do not hesitate to join them. For more information, please visit our website https://rsmotorps.com/heinzmann/ or write to social@rsmotor.es.